New Orleans
PERSONAL INJURY AND SEXUAL ABUSE ATTORNEYS
After an accident, serious injury victims and their loved ones are left with many questions and faced with significant challenges. In New Orleans, the Lamothe Law Firm is uniquely equipped to help in those times of need. Our New Orleans personal injury attorneys have over 100 years of legal experience and have secured well over $100 million in compensation or our clients. We have a national reputation for excellence and a firm commitment to achieving justice for the individuals and families that we represent. As seasoned trial attorneys, we have won numerous verdicts in significant cases. If you or a loved one have suffered a serious personal injury, contact the Lamothe Law Firm today. We can discuss your case and provide you with the representation you need.
The immediate aftermath of an accident is often a blur of police records, phone calls, and hospital stays. This time does not have to be as chaotic as it appears. In many accident cases, a victim has the legal right to pursue a claim for the resulting damages.
Awards & Accolades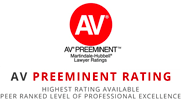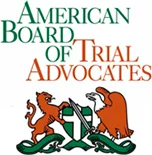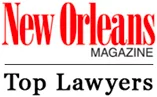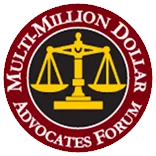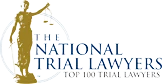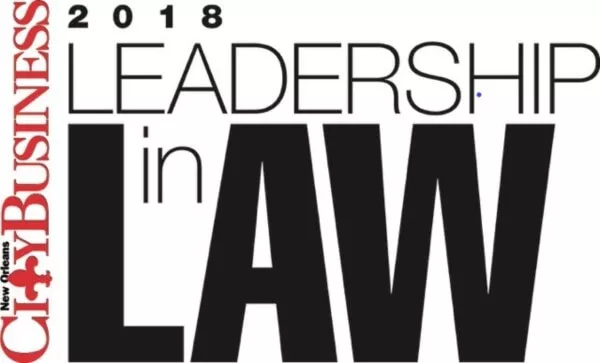 Personal Injury Practice Areas
Attorneys with a national
reputation for excellence
Another primary factor of any personal injury claim is the amount of damages which a victim is entitled to pursue.
Louisiana is a comparative negligence state, which means that even in the most egregious of accidents, if a court
determines that the victim was 10 percent at fault, the total damages must be reduced by 10 percent.
GENERAL DAMAGES
A victim's damages may be classified into actual, general, or punitive. Actual damages include anything which has
an economic impact, including:
Medical Expenses
Lost Income
Property Damage
Other Out-of-Pocket Expenses
The clock starts ticking in Louisiana from the day of your accident, or the day of your injury. Most personal injury actions in Louisiana have a period of one year through which an injured person may bring a claim for damages against the negligent party.
General damages include damages which might be more difficult to measure, but are relevant in any personal injury claim, including emotional distress and pain and suffering. Punitive damages may be brought in cases of egregious and reckless behavior, and serve to punish the defendant for their behavior.
If you or a loved one have been involved in a devastating accident which led to extreme injuries, do not hesitate to contact the Lamothe Law Firm. Our attorneys have more than 100 years of combined experience in fighting for our clients in the courtroom. We will work carefully with you and your family during this difficult time while you recover from your injuries, and we will handle the claim.
We Help Real People
"Lamothe Law Firm is where I would go if needed. I have also recommended Lamothe as an advocate for CSA and will continue to do so. Professional, compassionate, courteous and results driven."
– Russ, client
"Was extremely satisfied with my service, every one was on their job, if your looking for a reputable law firm look no more."
– Henry, client
$15 Million
Oilfield Catastrophe Settlement
Our clients were injured by an incident involving a high pressure gas release in an oil and gas field. The settlement will allow for 24-hour care for one client, who is brain injured, and lifetime income and care for another who suffered severe orthopedic injuries and a minor brain injury.
---
$5 Million
Sexual Abuse Settlement
Our clients were residents of orphanages run by the Catholic Church for disadvantaged children. We were able to prove that physical and sexual abuse occurred to our clients at these institutions.
---
$2 Million
Wrongful Death Settlement
A volunteer firefighter was struck and killed by a motorist at the site of a hazardous material spill. The firefighter's widow, our client, and their minor children won a jury verdict for a wrongful death survival action against the State of Louisiana, proving it was liable because it failed to secure the initial accident site.
---
$897,147
Personal Injury Settlement
Our client suffered serious personal injuries when a bus driver waved an automobile into the path of her vehicle. The jury returned a verdict of $500,000 and the Defendant appealed. The appellate court raised the $500,000 award to $897,147.93.
---
Why Hire Us

Experience
We have over 100 years of combined experience in helping people who have been seriously harmed by the fault of others. We believe in winning. You only get justice when we are successful. We believe in our ability to win and we believe in our clients. We are fully committed to achieving justice for our clients. As seasoned trial attorneys, we are frequently brought on board by other law firms who appreciate our expertise and trial abilities .
Track Record
We have recovered over 100 million dollars for our clients. We have won numerous verdicts at trial for victims and negotiated life changing significant settlements for our clients. We receive frequent referrals from other attorneys to lead them to victory in significant cases. We are proven and seasoned trial lawyers. We are known as a "go to" law firm.
Reputation
We have a national reputation for excellence. Frank Lamothe is listed in Best Lawyers in America; Louisiana Super Lawyers; The National Trial Lawyers: Top 100; and the Nation's Top 1% by the National Association of Distinguished Counsel. He was selected as a New Orleans City Business Leadership in Law winner – for 2014 and 2015.
Our firm was named a Best Law Firm by U.S. News & World Report and Best Lawyers. We were also selected as the Admiralty Law Firm of the Year in Louisiana by Global Law Experts.
Frank Lamothe was recently interviewed by Caresse Jackman at WWL-TV about the sexual and physical child abuse at Hope Haven and Madonna Manor in Marrero, Louisiana. He has represented many victims of abuse residing at these institutions which are operated by the Catholic Church.
Commonly Asked Questions
The law provides people the opportunity to obtain compensation if someone else has harmed them. For example, if you have been physically injured as a result of a careless or negligent act, then you may have the right to claim compensation for your injuries. If your company or business has been harmed by the actions of another, you may have the right to seek damages. If you have been wrongfully terminated from your job, the law may provide you the ability to obtain damages.
Every case is different and whether you have a valid claim depends upon the specific facts of your particular case as well as the applicable law. This is why it is important to consult with the experienced attorneys at Lamothe Law Firm to discuss any potential claim you may have.
Some of the key factors in establishing a successful claim include:
1. Is Anyone at Fault
An individual or organization can be held legally responsible for your injuries, damages or losses.
2. Are there sufficient facts to prove that an individual, or organization, was in whole or in part at fault for your injuries, losses or damages?
In many states including Louisiana, it is still possible to claim compensation even if your own actions may have been partly to blame for your injuries, losses or damages. Sometimes the law does not allow a claim to be brought against certain people who have immunity. Knowing which laws are or may be applicable (or inapplicable) to impose liability is critical to evaluating whether a case exists.
3. The Nature and Extent of Damages
Even if you think someone has acted improperly, the injuries, losses and damages resulting from those negligent actions may be minimal. The cost to bring a lawsuit may be more than what you could recover in damages. It is important to do an initial damage assessment to make sure there are sufficient damages to bring a case.
4. Time Limits – Statute of Limitations
Every potential claim has a statute of limitations or a "window of time" in which you are allowed to file a lawsuit. These time limits vary widely depending on the state in which you live and on the nature of your case, i.e., does your claim involve an auto accident injury, medical malpractice or product liability claim. Does it involve a breach of contract? Does it involve wrongful employment termination? There are also circumstances where you must provide early notice of your claim, such as when a governmental entity is involved. Knowing the time limitations applicable to your claim is critical because if a claim is not brought before the statute of limitations has run or proper notice has not been provided, your claim is likely to be barred forever. If you believe you have a claim you should immediately contact the experienced attorneys at Lamothe Law Firm to make sure the time to bring your claim does not pass.
5. Will the potential damages outweigh the costs of the lawsuit?
Even if you have sustained injuries, damages or losses, and even if it is apparent that someone else caused those injuries, damages or losses, bringing a lawsuit may not always be in your best interest. Lawsuits take significant time and energy and can take their toll on the parties involved – financially, emotionally and sometimes physically. We put the interests of our clients first and if we believe the potential cost of going to trial or bringing a lawsuit are not in your best interests, we will let you know so that you can make an informed decision about your case.
There are many, many factors that go into evaluating what any particular claim is worth. Each case is different and it is impossible to provide a specific dollar figure for any claim. No attorney can ever guarantee you will obtain compensation for your case or that you will receive any certain amount of compensation. That being said, the experienced attorneys at Lamothe Law Firm have vast experience in evaluating potential claims and can provide you with an honest evaluation of your claim and provide you with an assessment of what your claim may be worth.
The value of your case depends on a number of different factors, including but not limited to:
1. The specific facts of your case
2. The injuries, damages or losses you sustained
3. The state where your injuries, damages or losses were sustained
4. The experience, skill and commitment of your attorney
If it can be established that an individual or organization was legally at fault for your injuries, damages or losses, then you may be entitled to claim compensation or money damages or other forms of relief.
Depending on the state in which you live, you may be able to recover economic damages and non-economic damages. Economic damages are relatively easy to calculate and cover things such as property damages, lost income, lost profits, lost value, out-of-pocket expenses and medical bills. They can also cover future lost earnings expenses and medical bills. In contract cases, economic damages may be spelled out in the contract. For employment cases, economic damages can include back pay, front pay and the value of lost fringe benefits.
Non-economic damages can be awarded in many cases, and can include payments for emotional distress and anguish. They can include payments for loss of enjoyment of life and pain and suffering, in the case of personal injury.
The experienced attorneys at Lamothe Law Firm have handled thousands of cases over the years and know how to value the cases they handle. In each case, they do everything in their power to get their clients the maximum allowed under law for their injuries. Full justice is full compensation.
Attorney Recommendations and Peer Endorsements
"Frank is one of the finest trial lawyers in the United States. He is also a shining example of what it means to be a true professional: dedicated to helping others, unfailingly polite to fellow attorneys and members of the public, diligent in all cases he undertakes."
"I have been around many excellent trial lawyers…And without question you are the best trial lawyer I have ever been associated with…I highly recommend you to anyone who has a large case and needs the expertise of a super star."